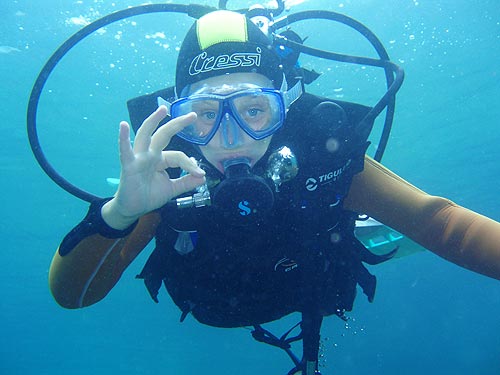 The seafloor around Pag is intriguing for divers with an intrepid spirit due to the wealth of the undersea world. If you are a beginning diver, and you want to master the basics of diving or take an advance diving course with compressed air,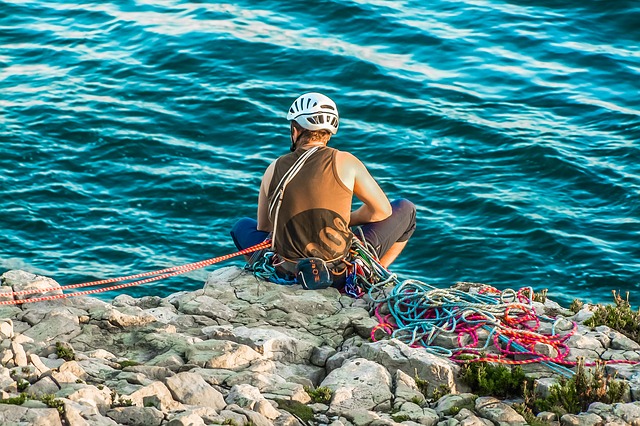 The Pag Tourism Board has prepared four maps for all of those who want to conquer the thrilling heights of our island. The climbing routes were developed for On Flash and Top Rope climbers. There are many crags, rocks and cliffs geared toward lovers of precipitous heights, so-called Solo Integrale climbers.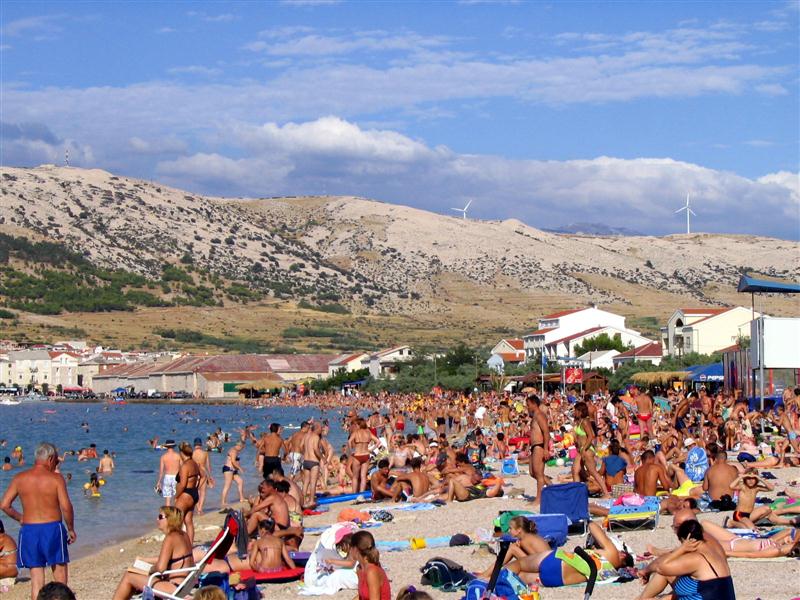 The Prosika Town Beach is the central beach, particularly suited for swimming and sun-bathing by families with small children. The beach features the requisite tourist amenities (beach volleyball, tennis, pedal-boats, water-scooters and jet-skies) and hospitality establishments.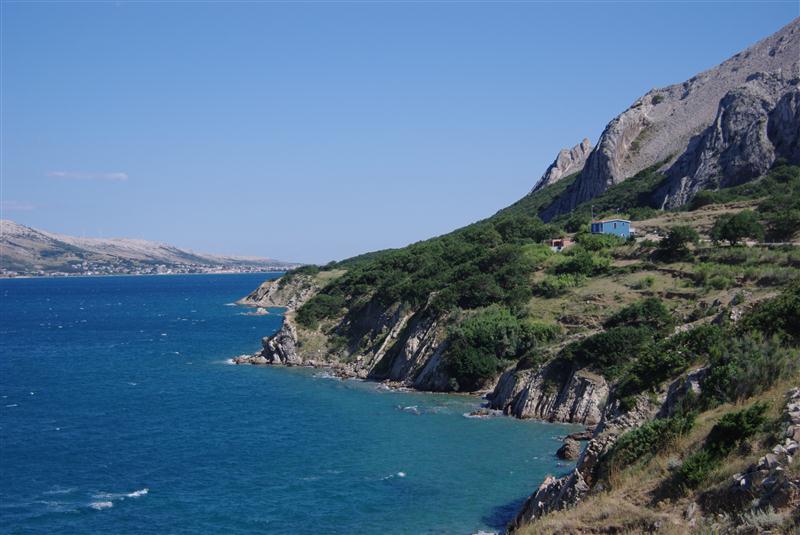 The beaches at Bošana, about a 15 minute drive from the town of Pag, have cooler water because of freshwater springs. A pine grove was planted in Bošana recently, while the oak forests at Sveta Marija and Dubrava have been placed under protection.
Cycling paths
---

Route MTB 45 i MTB 46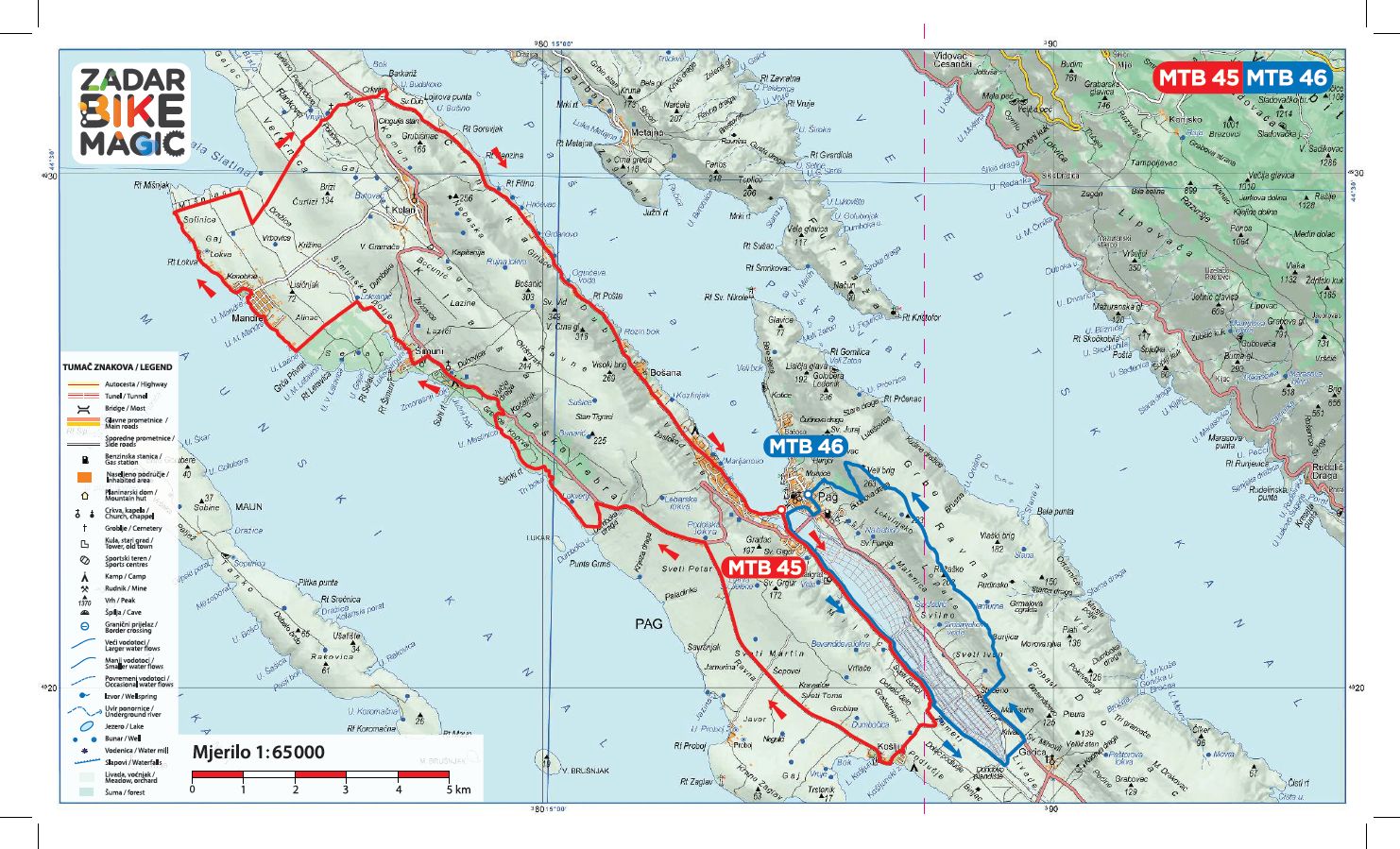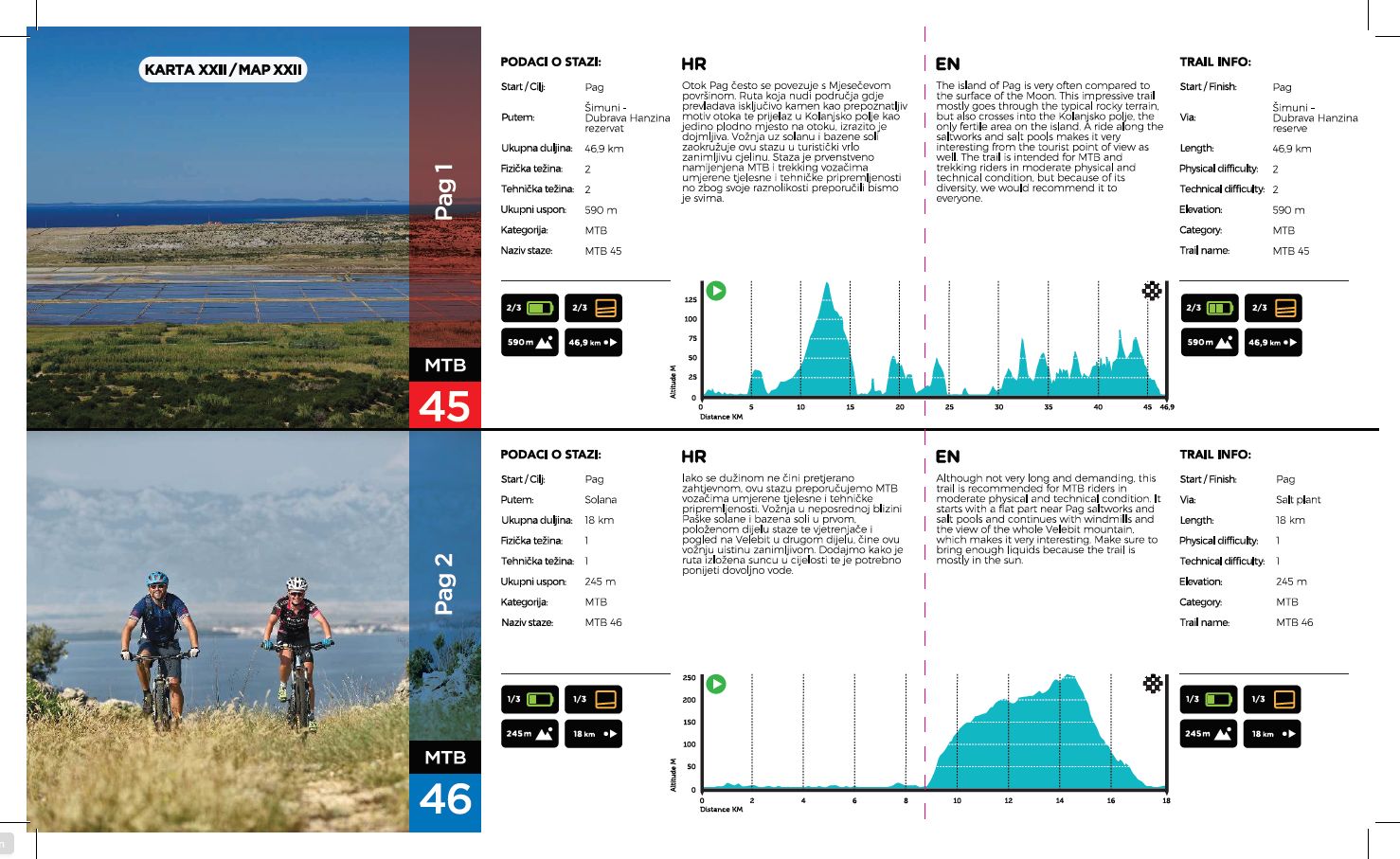 Route MTB 22 i MTB 23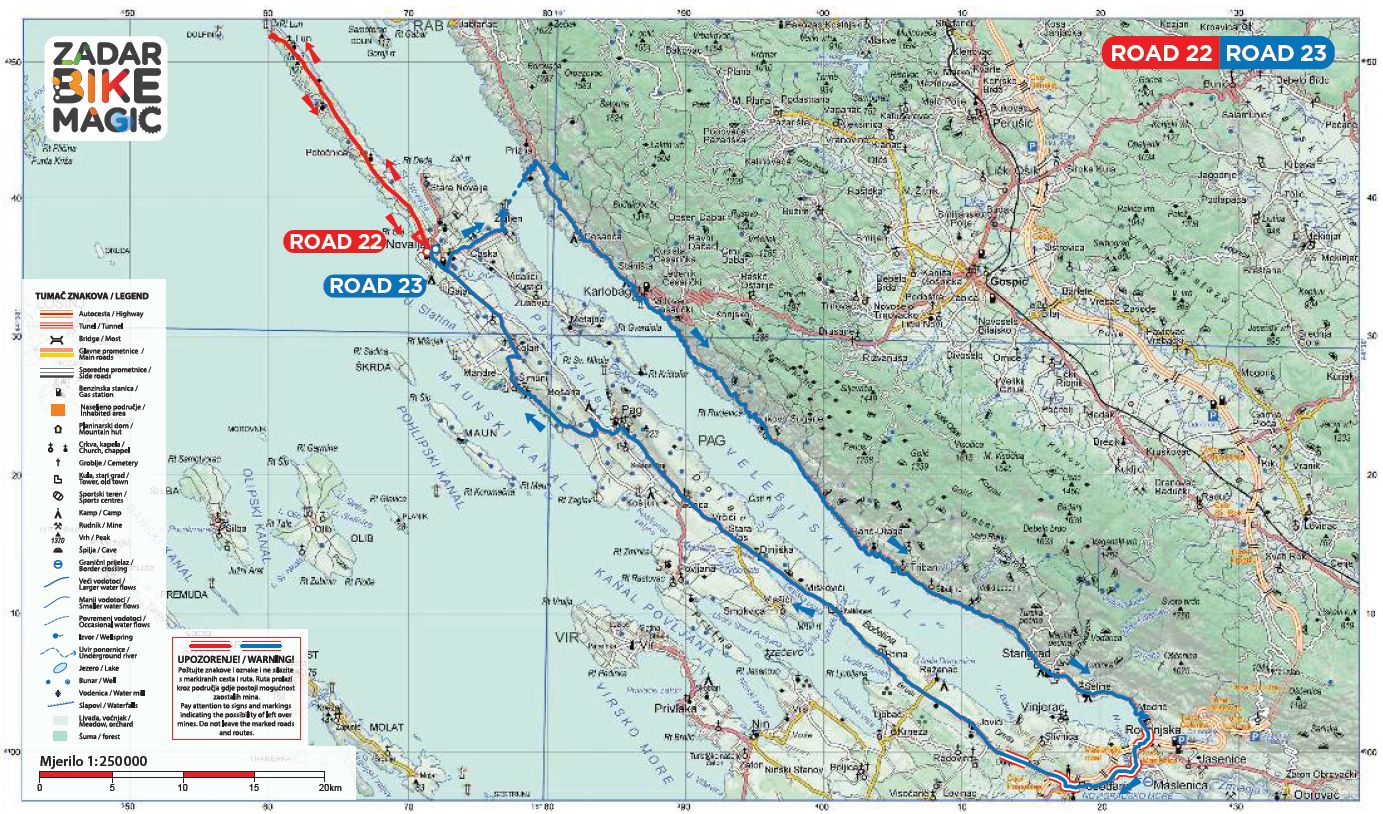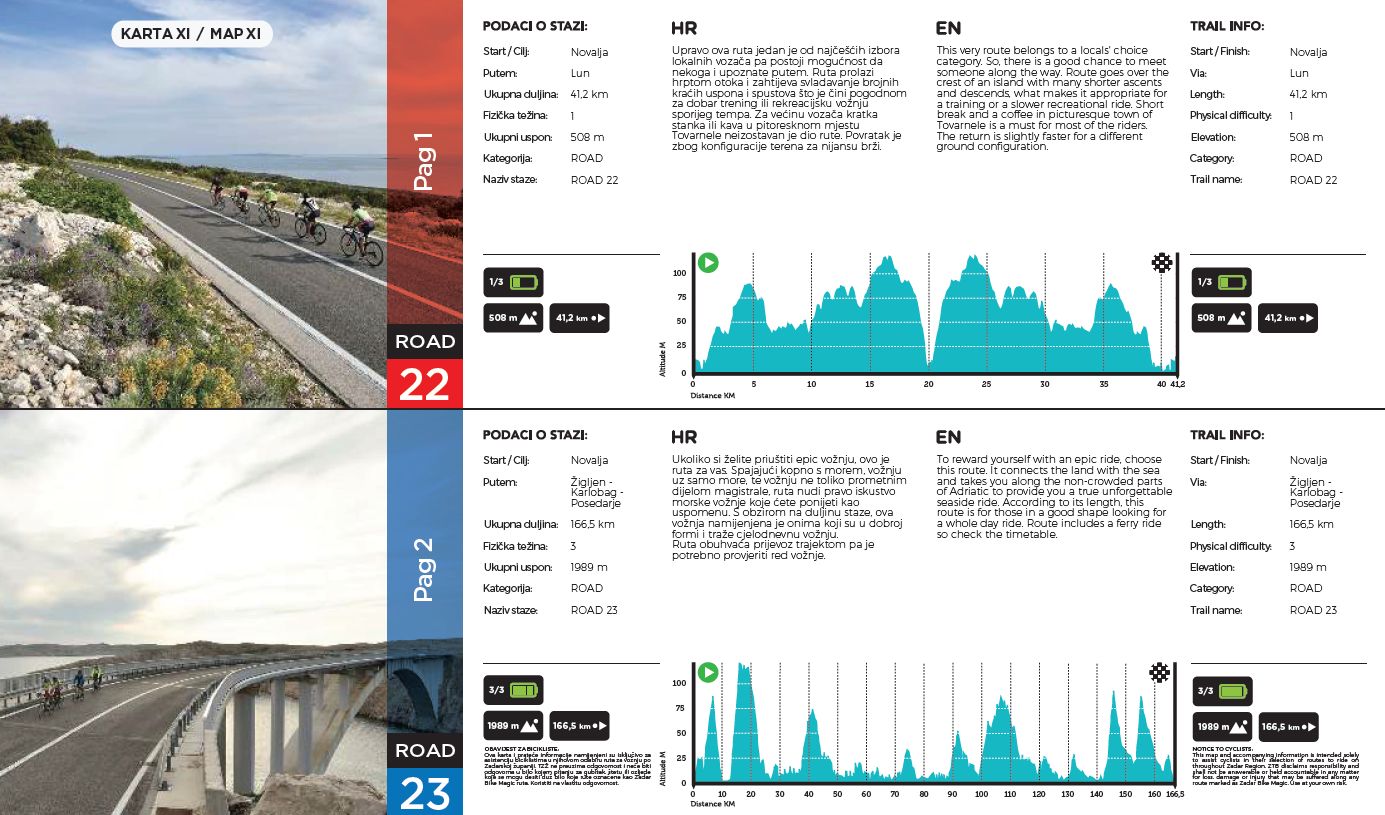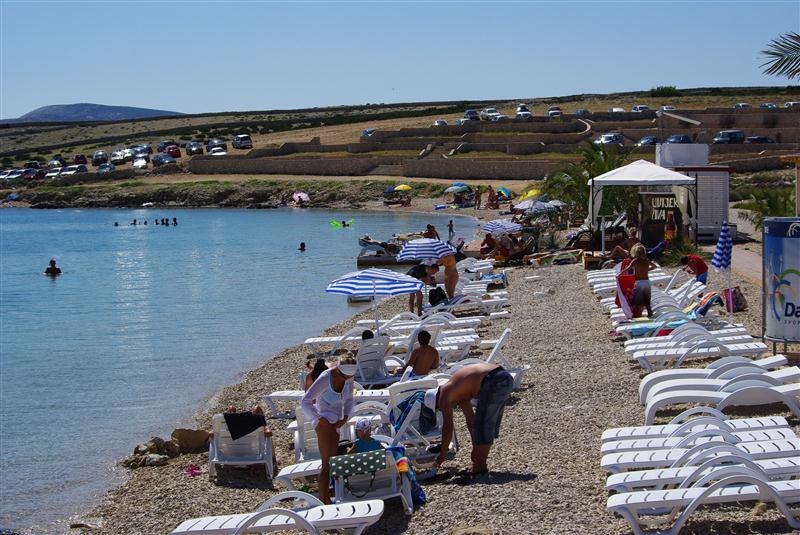 Zrće Beach is situated on the western side of the Pag Bay. It is adored by those who want all-day entertainment. There are several establishments on the beach that operate as cafés during the day then become bars and dance clubs at night.