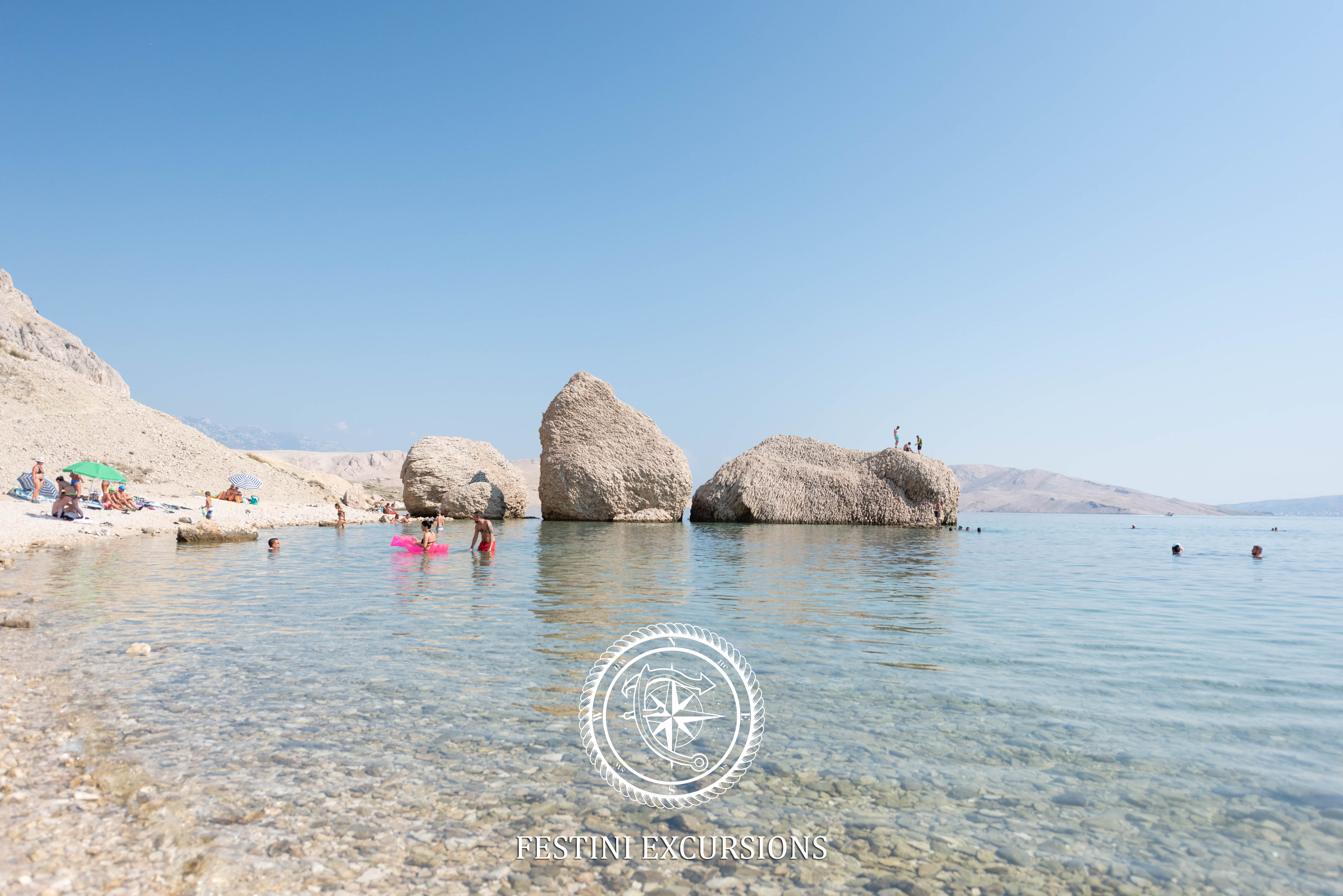 Izlet započinje u 9.30 sati s glavne gradske rive u Pagu. Za vrijeme izleta, posada poslužuje goste aperitivom, keksima te sokom i vinom. Nakon sat i pol dugačke vožnje dolazi se do uvale Caska, odnosno do prve stanke koja je smještena tik uz najpoznatiju plažu na Jadranu – Zrće. Tu se brod usidri na pola sata, a gosti se mogu osvježiti u čistome moru.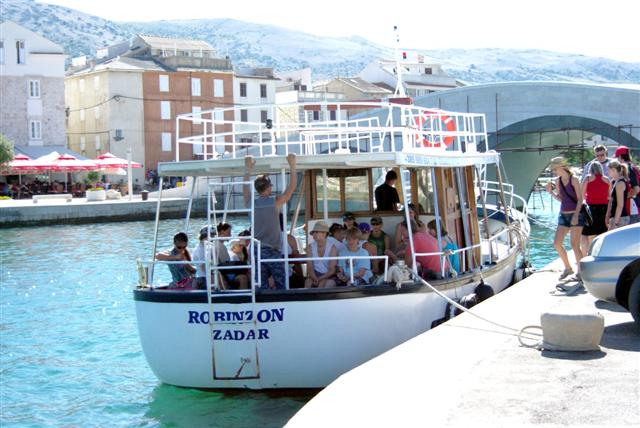 All you need for a "Robinson" day excursion is willingness and bathing accessories. Leave the rest to your captain, Neli Rumora, one of the pioneers of the Robinson tourism on the Adriatic coast, beginning in 1986.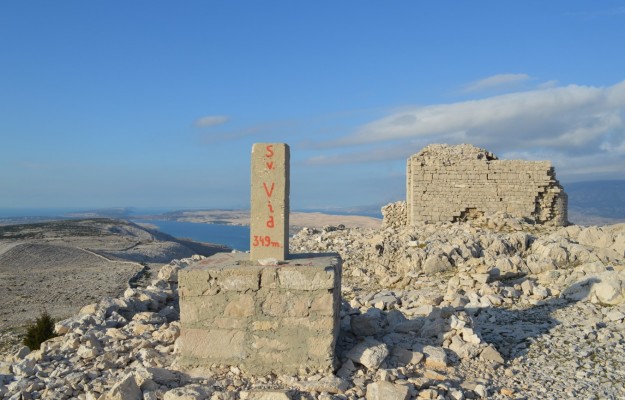 EXPERIENCE THE ADVENTUROUS EXPERIENCE CLIMBING THE HIGHEST PEAK OF THE ISLAND, ST. VID, WHICH IS LOCATED DIRECTLY ABOVE THE PAG BAY. TAKE THE TREKKING, A MIX OF WALKING AND HIKING, AND TREAT YOURSELF TO A PERFECT TRIP IN THE BEAUTIFUL NATURE OF THE ISLAND.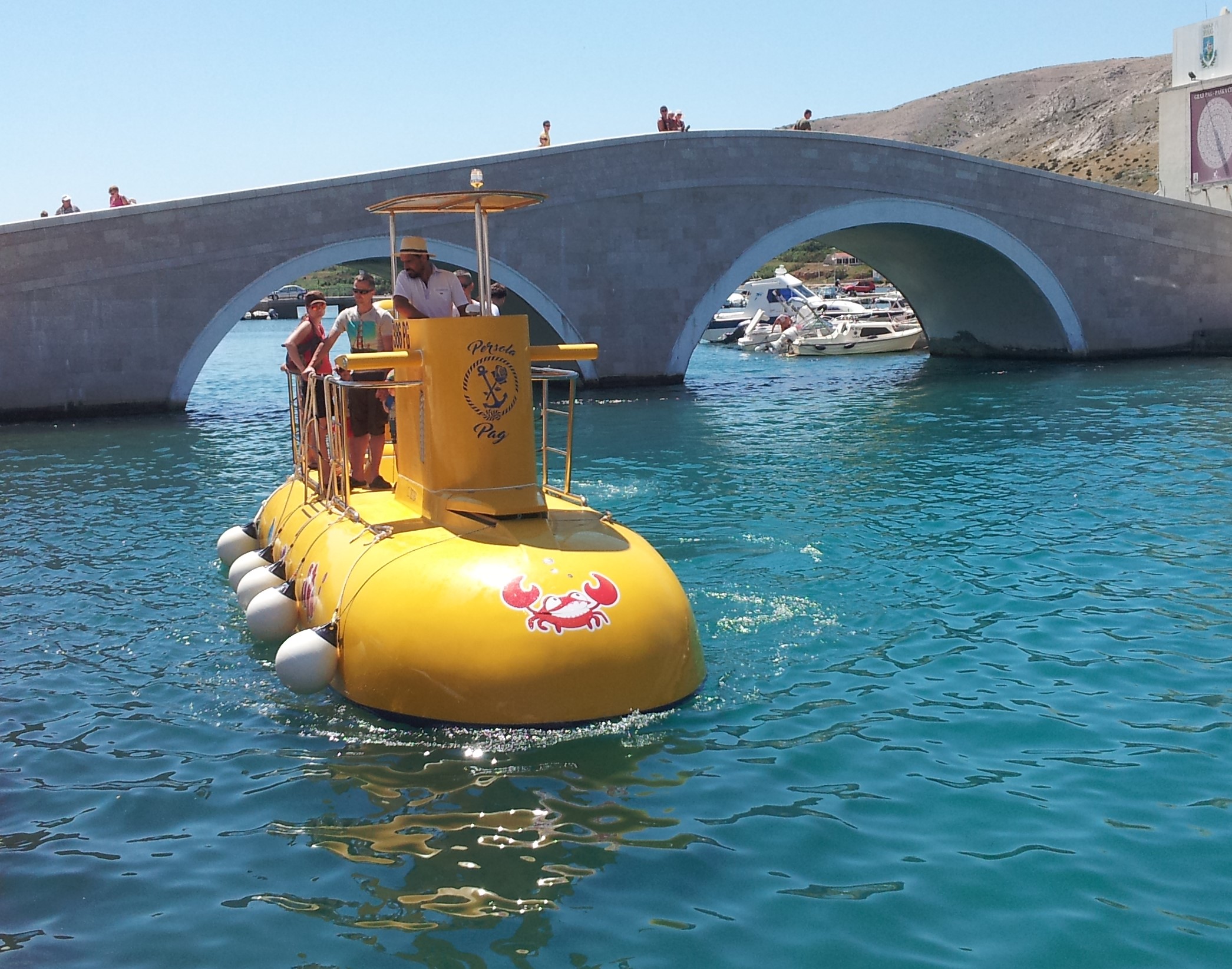 Undersea tours in a semi-submarine, with a glass bottom that is always underwater, allows for a complete experience of the marine world. The vessel resembles a genuine submarine.