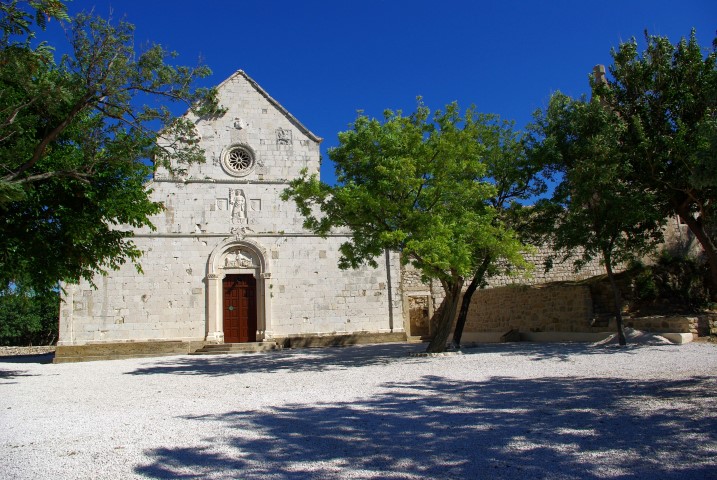 Pag's Old Town is located a kilometre south of today's town core. What used to be a large and rich town is today is an archaeological site and shrine. The Romanesque Church of St. Mary with a statue of the Mother of God has been preserved along with the remains of a Franciscan monastery.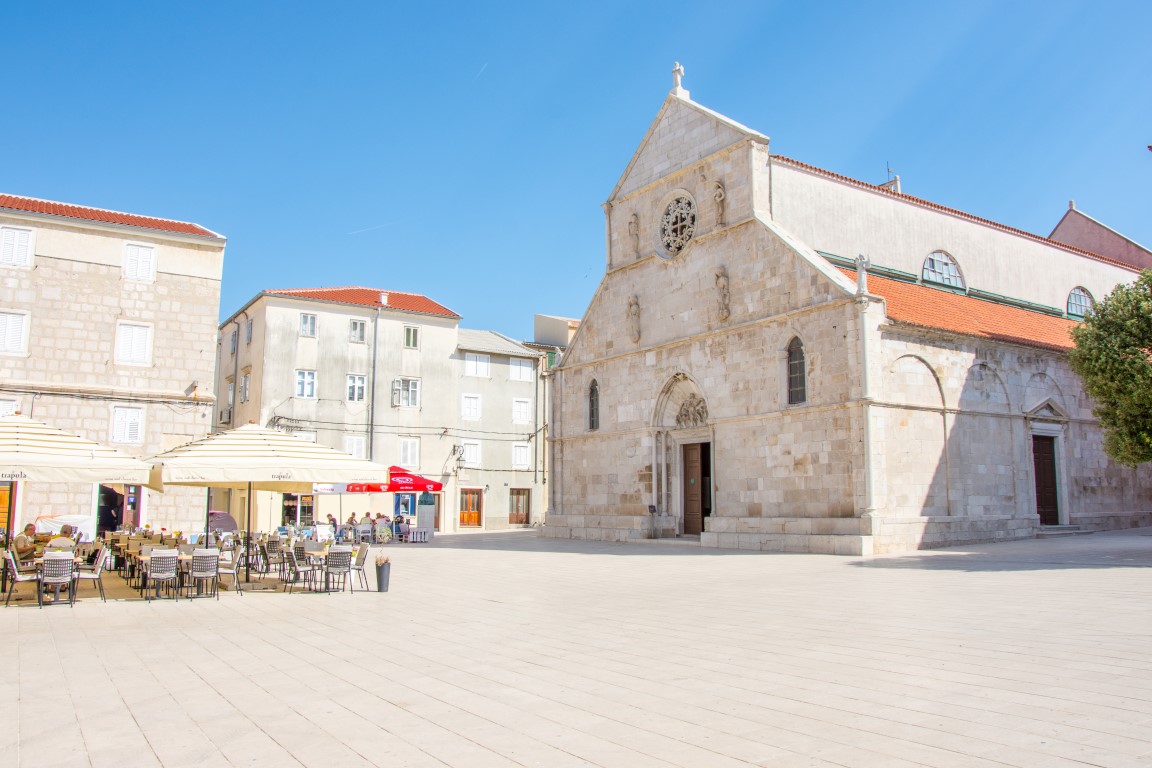 The Church of the Assumption of the Blessed Virgin Mary is situated on the main town square and is the most valuable monument of ecclesiastical architecture in Pag. The cornerstone was laid on 18 May 1443, marking the commencement of its long-lasting construction.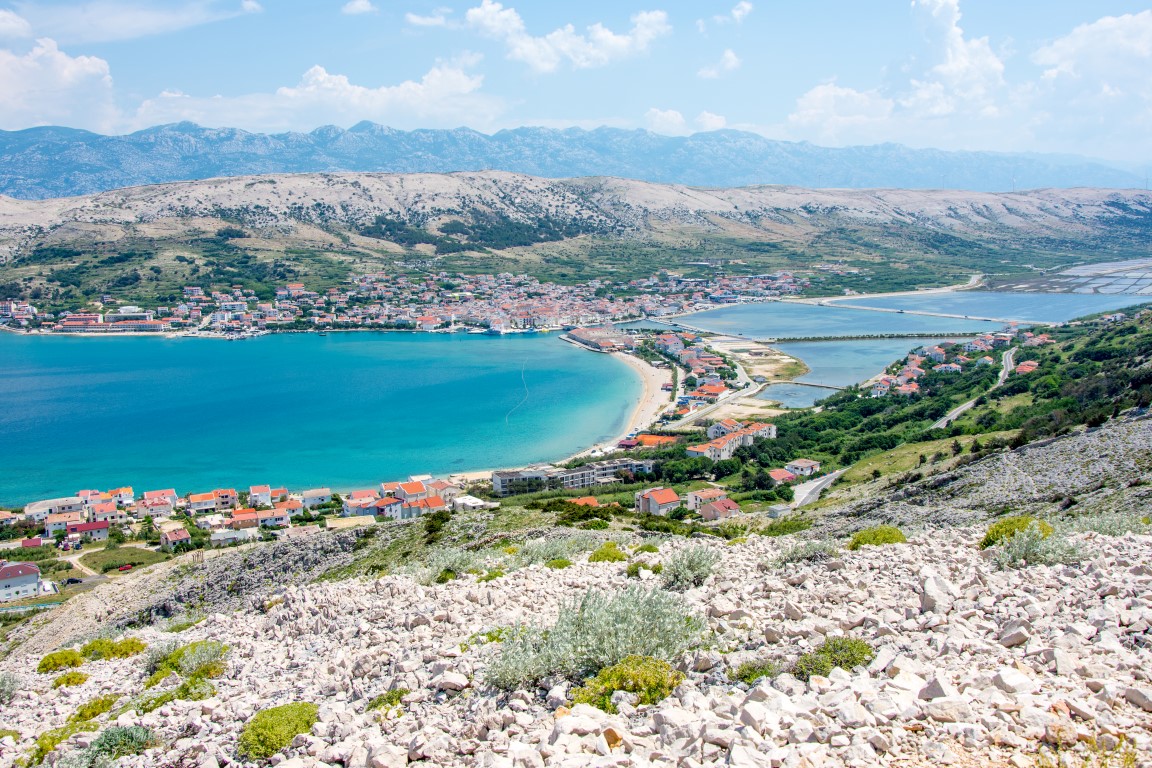 The Gradac vista offers the most spectacular panoramic view of the core of Pag. Gradac is located by the road connecting Pag and Novalja.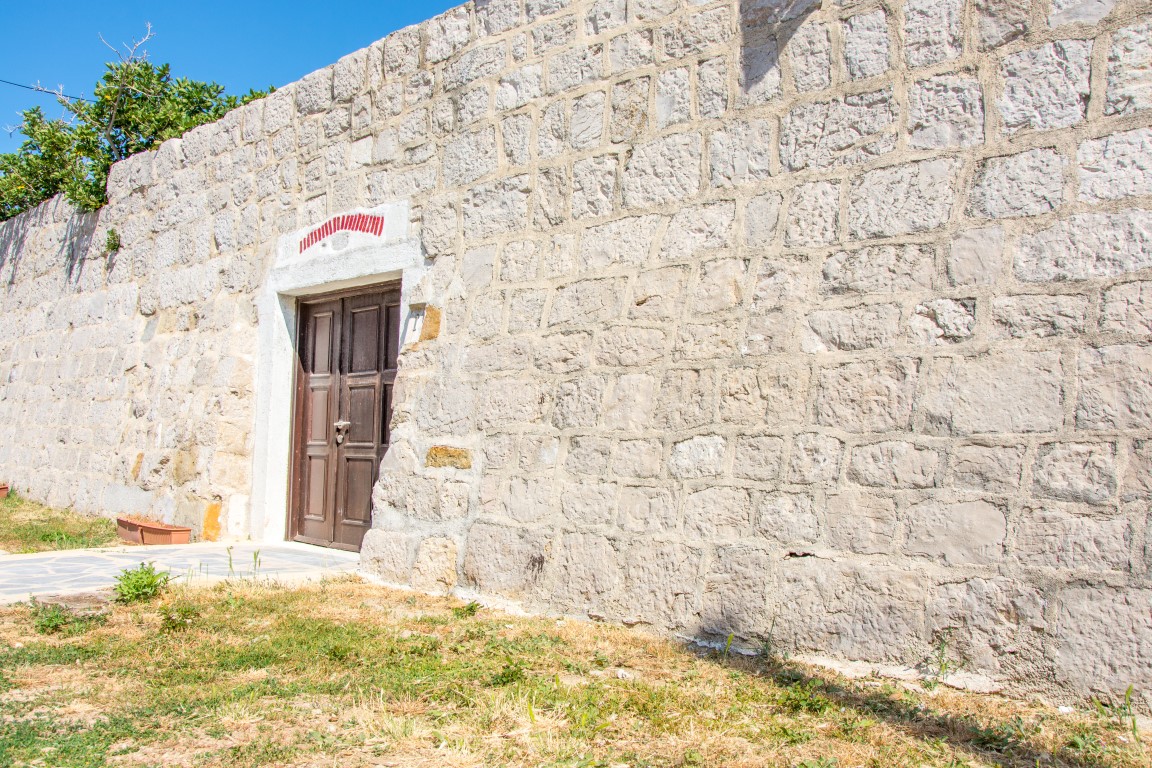 Until the mid-19th century, the town of Pag was encircled by sizeable and lovely walls with defence towers. Pag had several town gates, and the largest was in the Katine section, called the Porta Marina. Only the lintel of Rector Nikola Tiepolo remains preserved from this gate. The Minor Gate was a little farther south.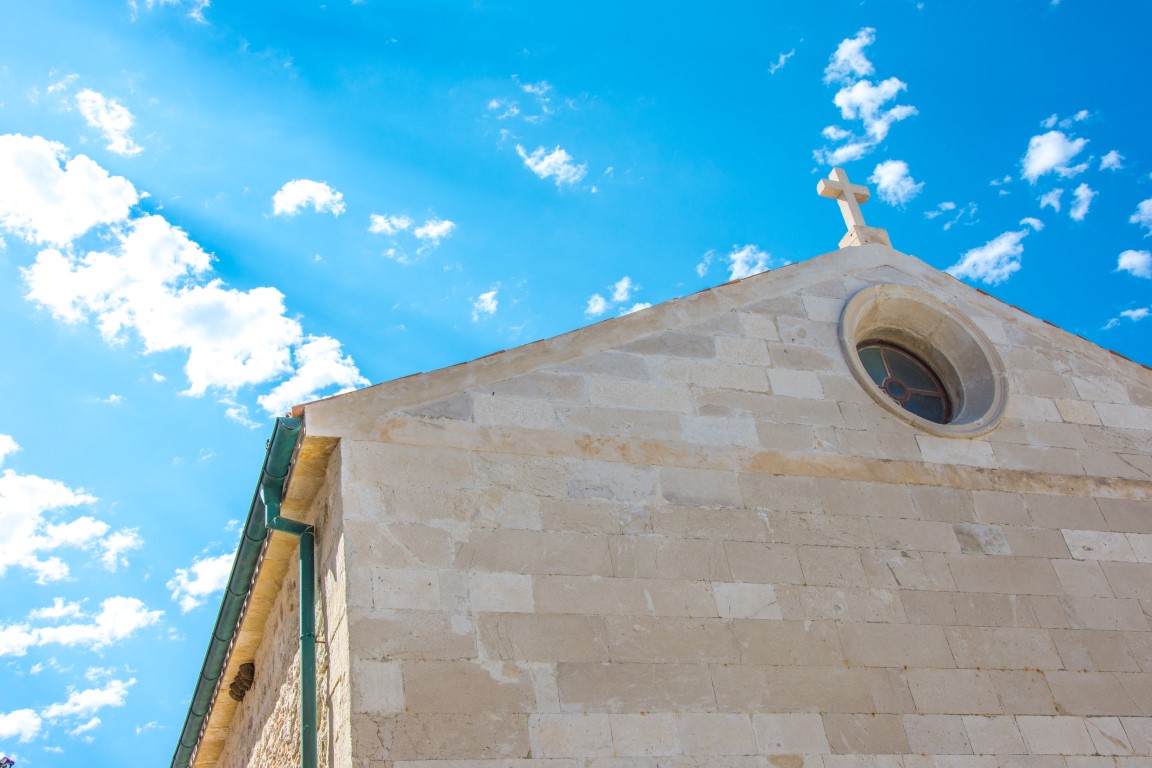 The Church of St. Francis ('Sveti Frane' in Croatian) was built in the latter half of the 15th century in the northern part of the old town core. Works on its façade continued until mid-1510s. A monastery next to it belonging to the order of Friars Minor Conventual was dissolved in 1785.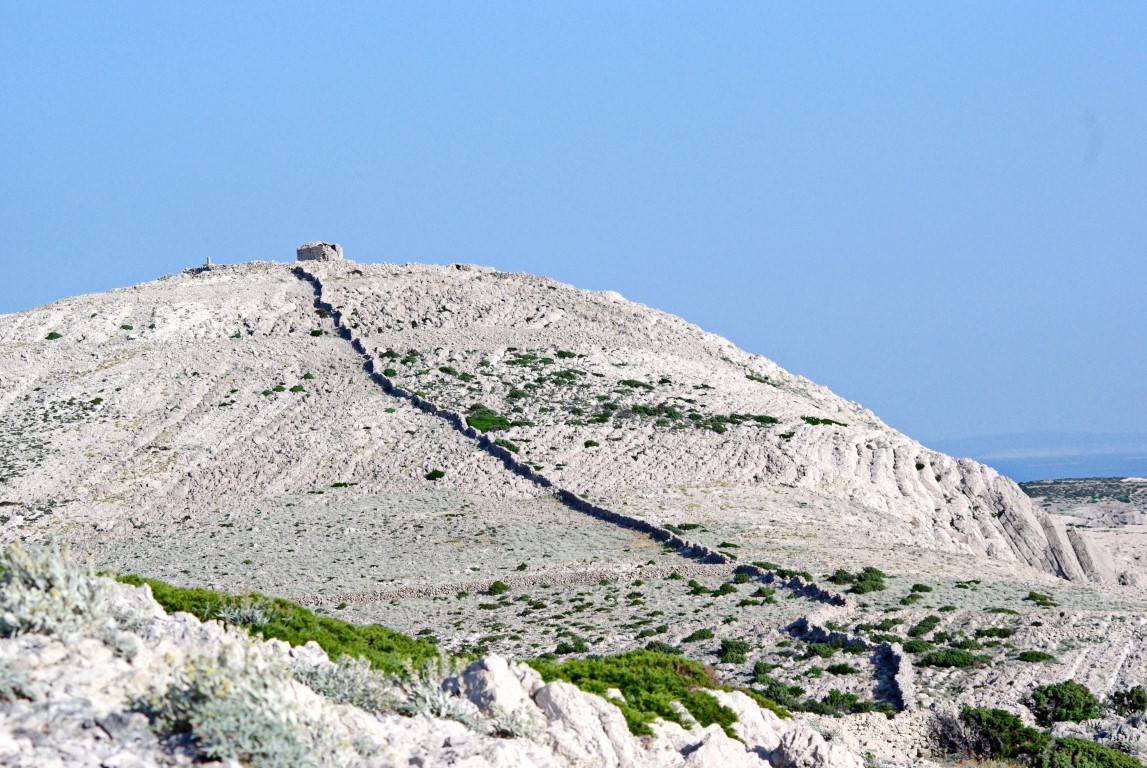 Sveti Vid (St. Vitus) is the highest peak on the island of Pag, 348 m above sea level. The small Church of St. Vitus was built there in the 14th century.