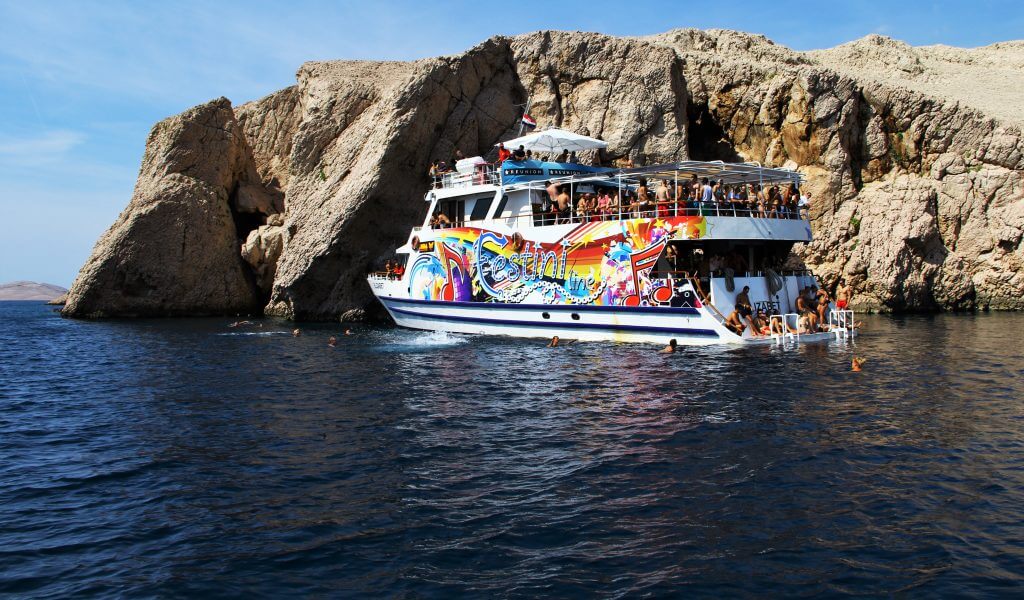 Izlet započinje u 12:00h s Noa Beach cluba na popularnoj plaži Zrće. Za vrijeme izleta, posada poslužuje gostima obrok i za to vrijeme gosti imaju na raspolaganju neograničenu konzumaciju pića. Trajanje vožnje do prvog stajanje je otprilike sat vremena i dolazi se do stijena u paškim vratima na koju se pristaje.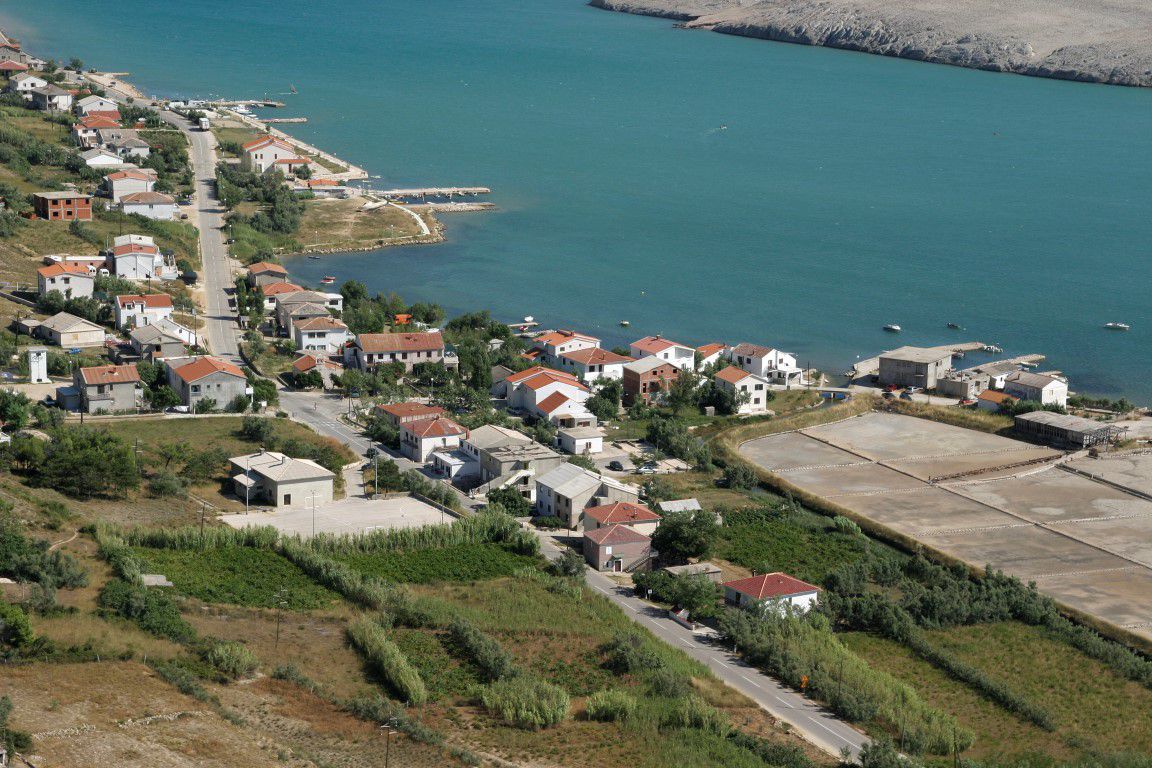 A picturesque village on the southern side of the island of Pag, in a pristine, shallow cove with numerous secluded beaches. A former salt pan, built under French rule, can be seen in the cove.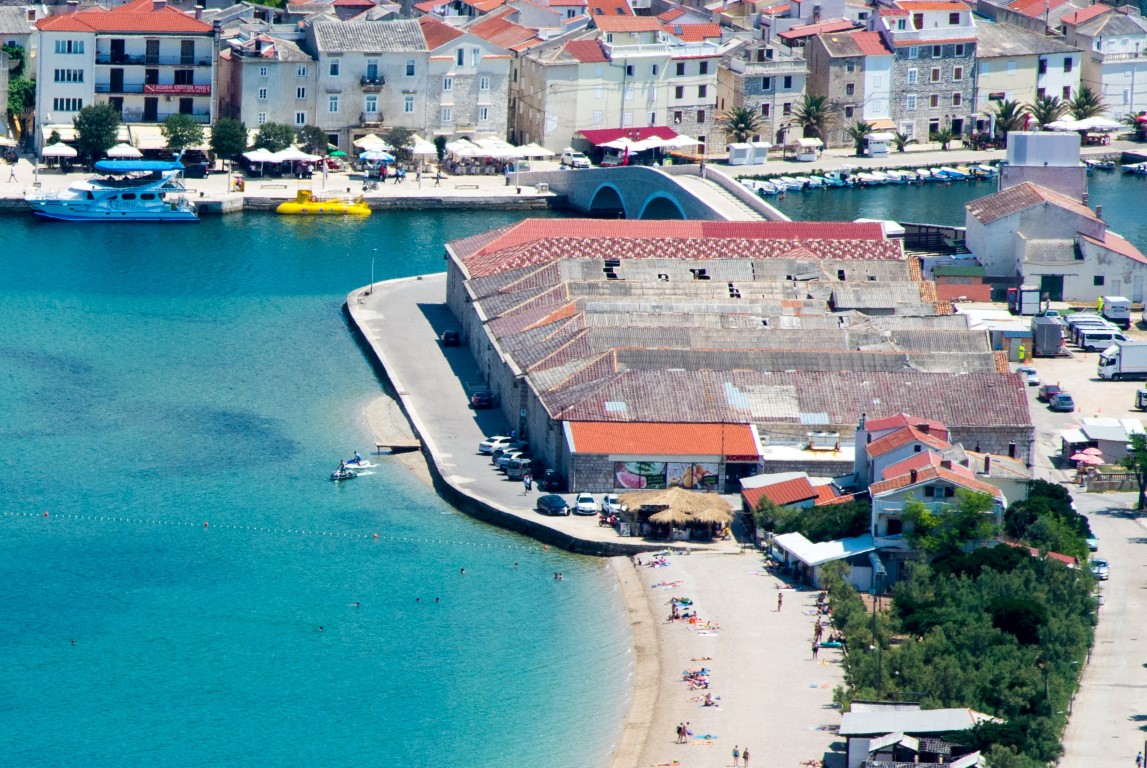 The salt warehouses are structures in the monument category, situated opposite the town core at Prosika. They testify to utilitarian architecture of past times and the importance of salt production to Pag's natives. The first three warehouses were built in the 17th century, while the other six were constructed during the second Austrian administration.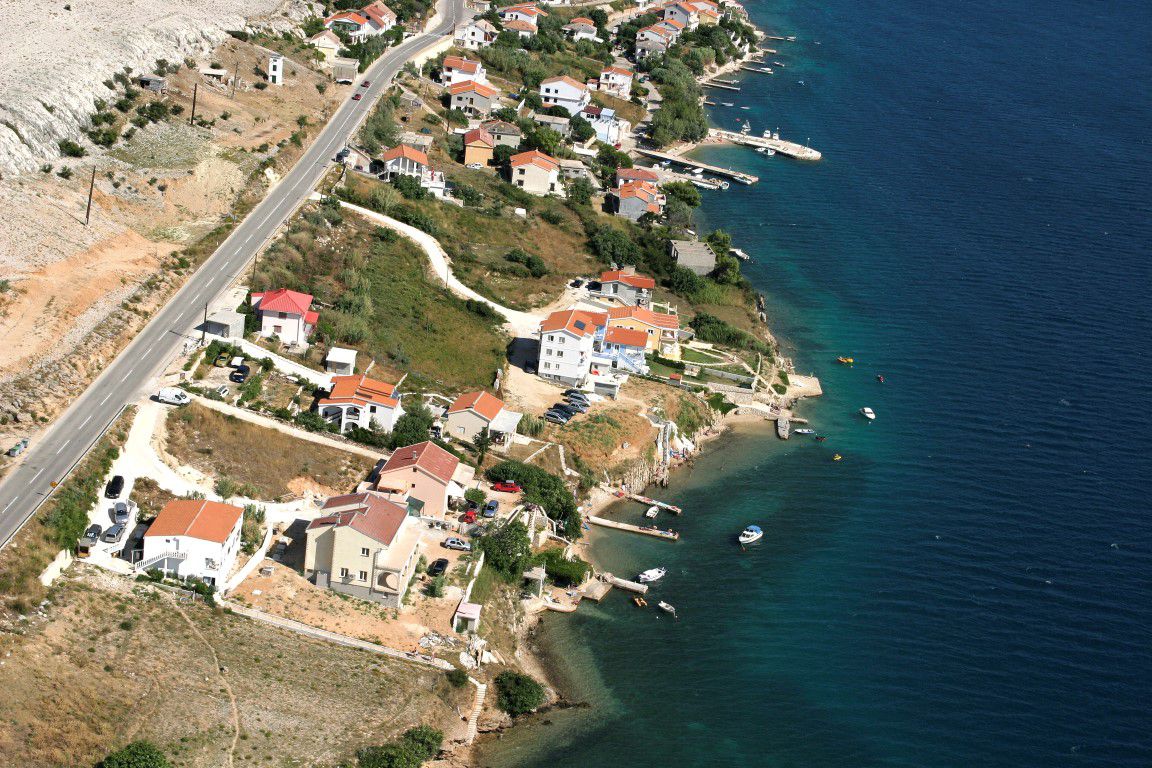 A fishing village 15 minutes from Pag by car. A true oasis with a pristine, clear sea and a range of family homes and vacation houses to let. Miškovići offers a quiet vacation and lovely beaches suited for children. As for specialties: you can enjoy Pag's lamb, the island's renowned cheese and Pag's famed Žutica wine.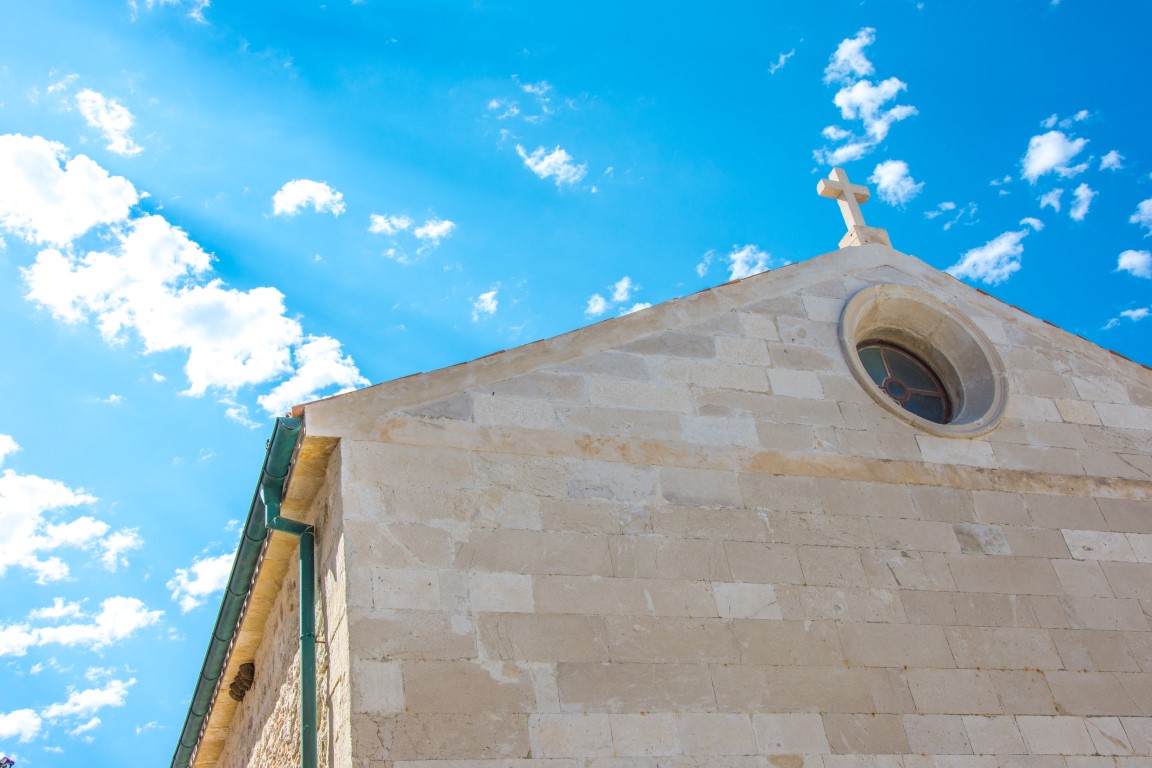 The Church of St. Francis ('Sveti Frane' in Croatian) was built in the latter half of the 15th century in the northern part of the old town core. Works on its façade continued until mid-1510s. A monastery next to it belonging to the order of Friars Minor Conventual was dissolved in 1785.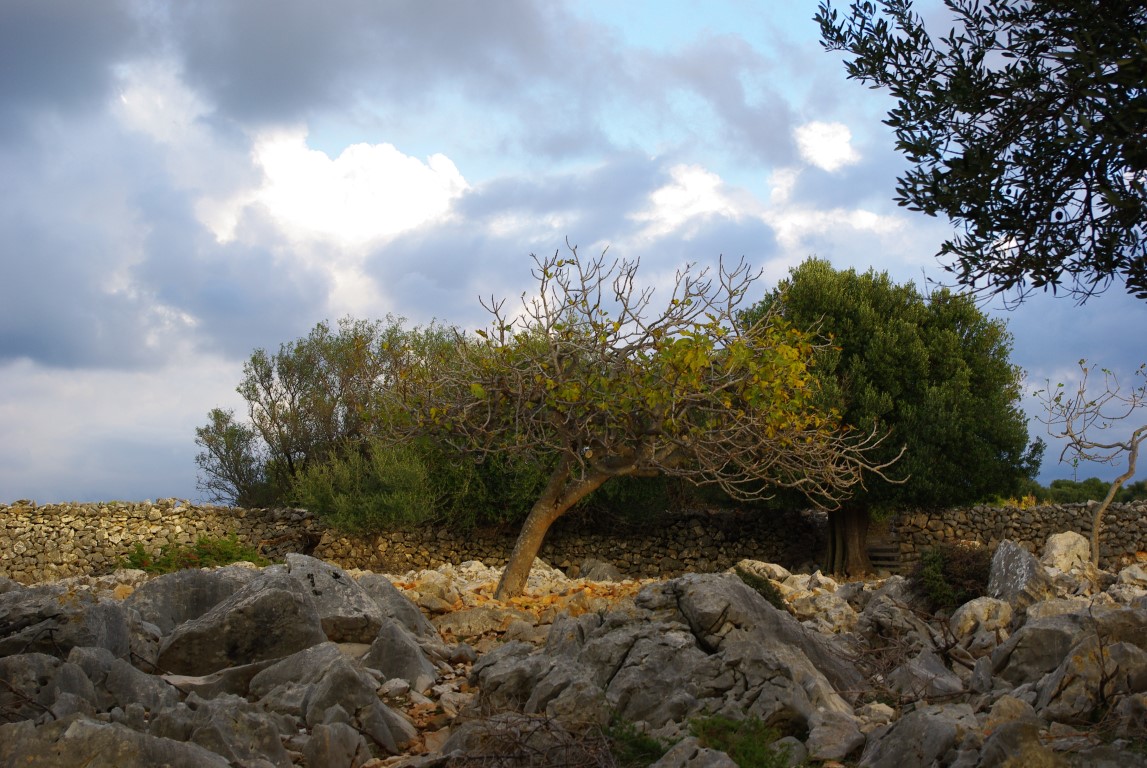 Lun is the northernmost town on Pag and a natural olive reserve. There are about 80,000 olive trees along with 1,500 of the Oblica variety growing over 23 hectares of land. The trees grow entwined in stone, creating intriguing forms and surreal contours.