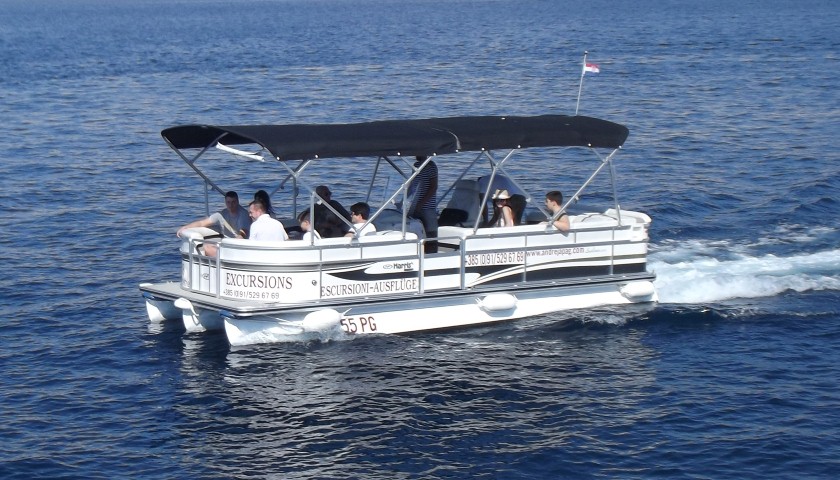 Andreja Boat Tours was established in 2012, and since then many satisfied guests have had the opportunity to explore the hidden beauties of Pag's numerous coves, beaches and caves that can most often only be reached by sea. The boat can admit 12 passengers, and private excursions can be organized for smaller parties. At an average speed of 12 nm, most sites can be reached within 15 minutes.
We offer::

5-hour excursions with 3-4 breaks for swimming (Veli Zaton Cove, a cave, Malin Beach and Slana Cove, and lunch in Metajna).
3-hour excursions with 3 breaks for swimming at the Slana Cove, Malin Beach and a cave.
1-3-hour excursions with optional (non-swimming) breaks.
Shuttle services to beaches with optional departure/return hours.
Information
M. +385 91 529 67 69
W. www.andrejapag.com
E. This email address is being protected from spambots. You need JavaScript enabled to view it.
Google location