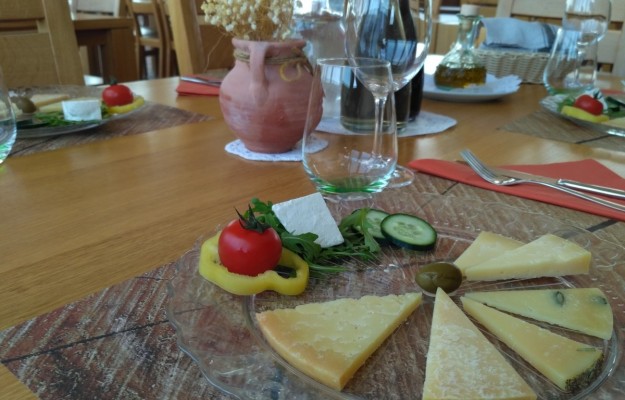 DELIGHT YOUR SENSES WITH THE UNFORGETTABLE GASTRONOMIC EXPERIENCE OF THE ISLAND; WITH A TOUR OF CENTURY OLD OLIVE TREES, WINE CELLARS, THE AWARD-WINNING CHEESE FACTORY AND TASTING OF NATURAL, THERAPEUTIC HONEY. THIS TOUR OFFERS A VARIETY OF AUTHENTIC FLAVOURS, COMBINED WITH BEAUTIFUL NATURE AND CULTURAL HERITAGE.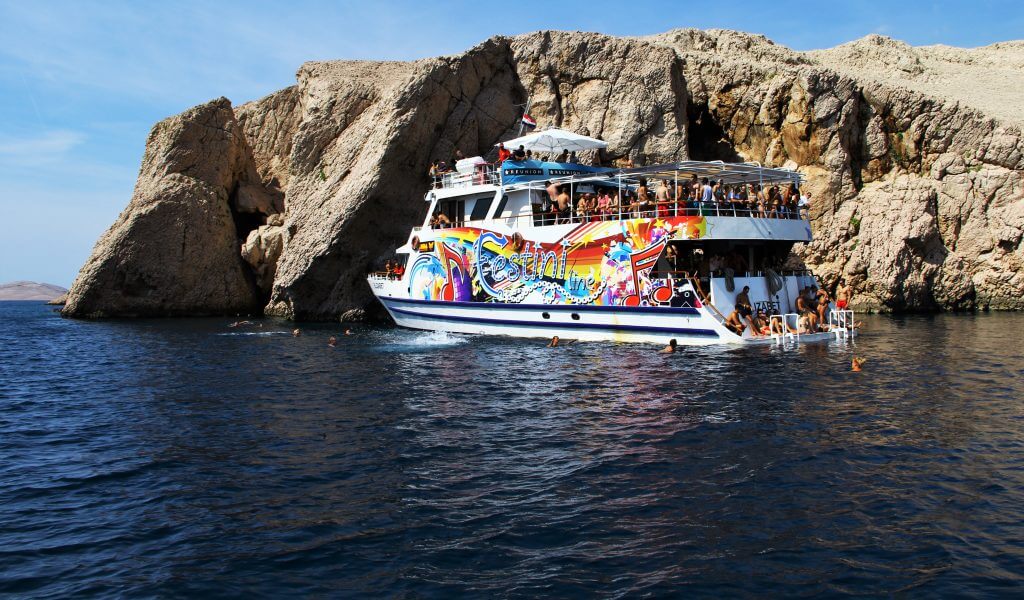 Izlet započinje u 12:00h s Noa Beach cluba na popularnoj plaži Zrće. Za vrijeme izleta, posada poslužuje gostima obrok i za to vrijeme gosti imaju na raspolaganju neograničenu konzumaciju pića. Trajanje vožnje do prvog stajanje je otprilike sat vremena i dolazi se do stijena u paškim vratima na koju se pristaje.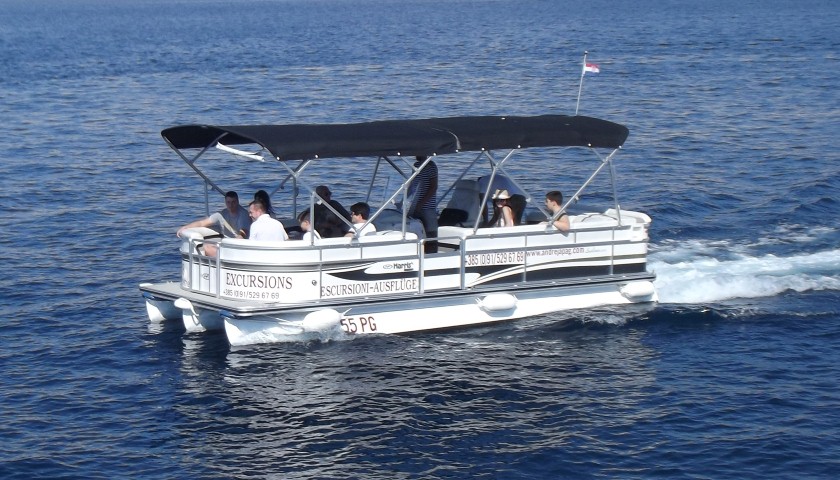 Andreja Boat Tours was established in 2012, and since then many satisfied guests have had the opportunity to explore the hidden beauties of Pag's numerous coves, beaches and caves that can most often only be reached by sea. The boat can admit 12 passengers, and private excursions can be organized for smaller parties. At an average speed of 12 nm, most sites can be reached within 15 minutes.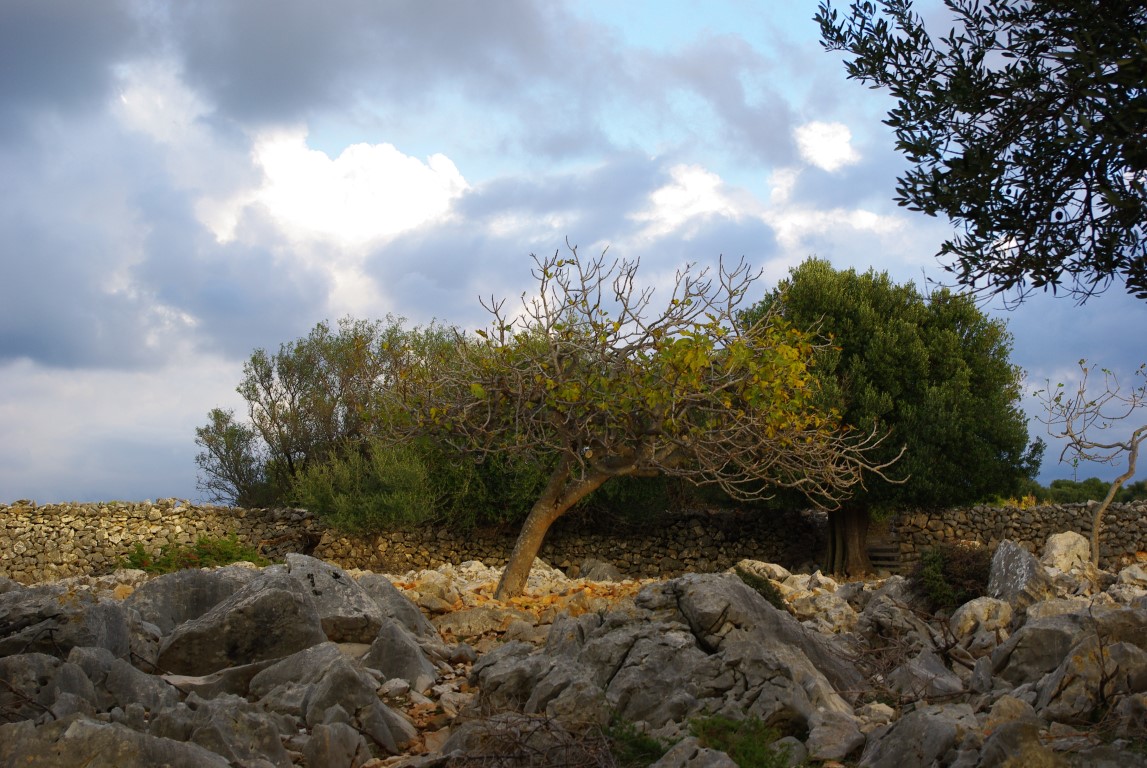 Lun is the northernmost town on Pag and a natural olive reserve. There are about 80,000 olive trees along with 1,500 of the Oblica variety growing over 23 hectares of land. The trees grow entwined in stone, creating intriguing forms and surreal contours.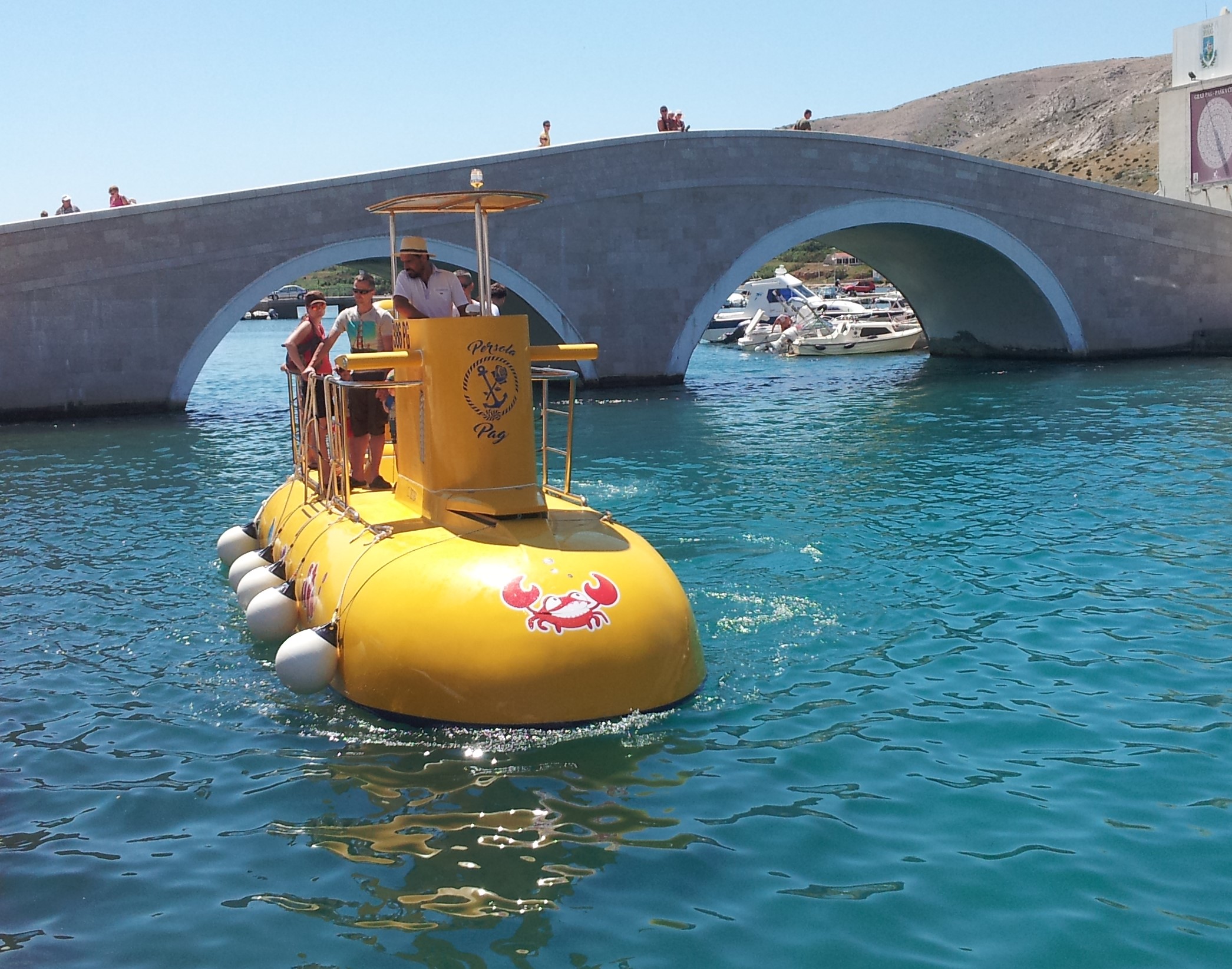 Undersea tours in a semi-submarine, with a glass bottom that is always underwater, allows for a complete experience of the marine world. The vessel resembles a genuine submarine.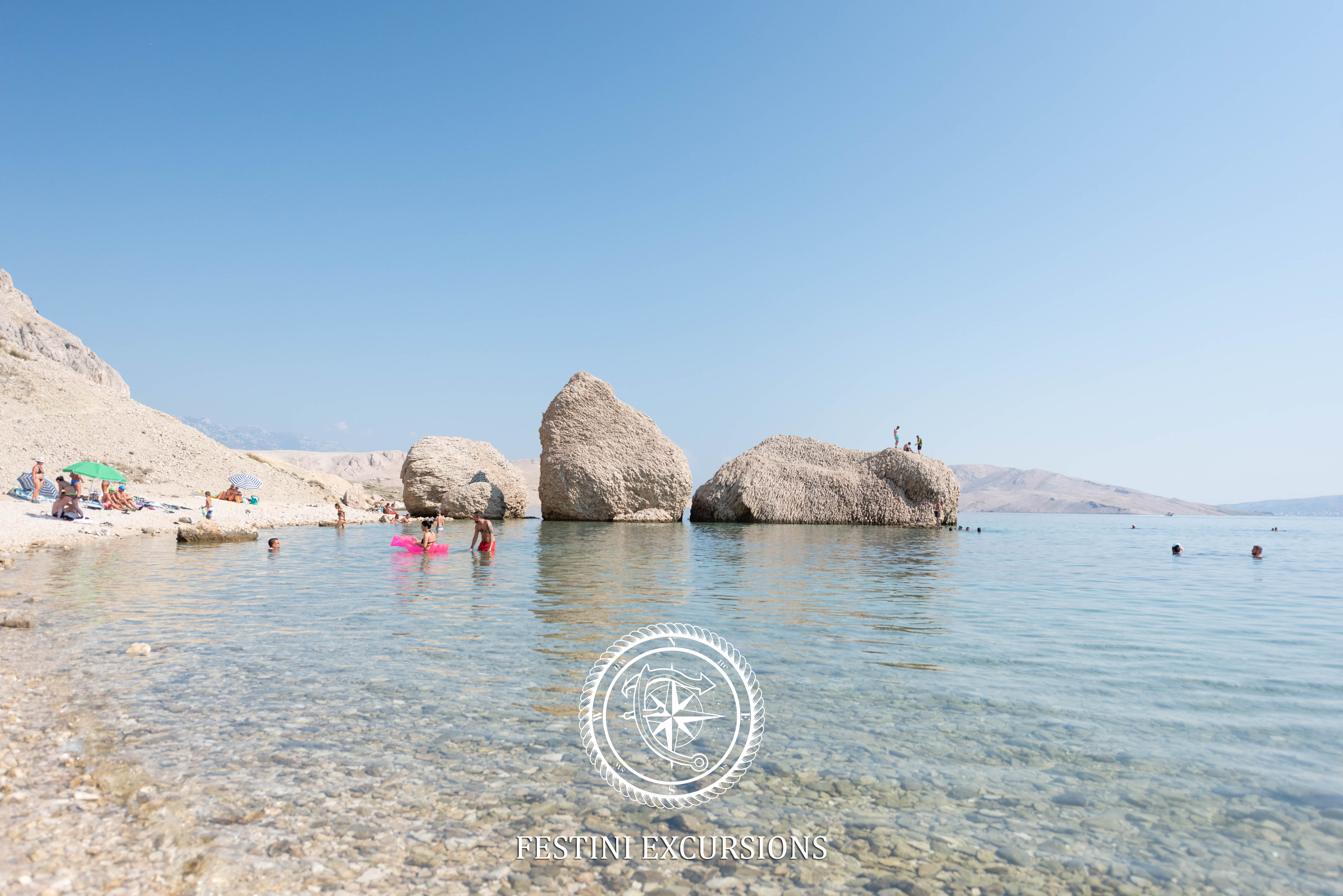 Izlet započinje u 9.30 sati s glavne gradske rive u Pagu. Za vrijeme izleta, posada poslužuje goste aperitivom, keksima te sokom i vinom. Nakon sat i pol dugačke vožnje dolazi se do uvale Caska, odnosno do prve stanke koja je smještena tik uz najpoznatiju plažu na Jadranu – Zrće. Tu se brod usidri na pola sata, a gosti se mogu osvježiti u čistome moru.