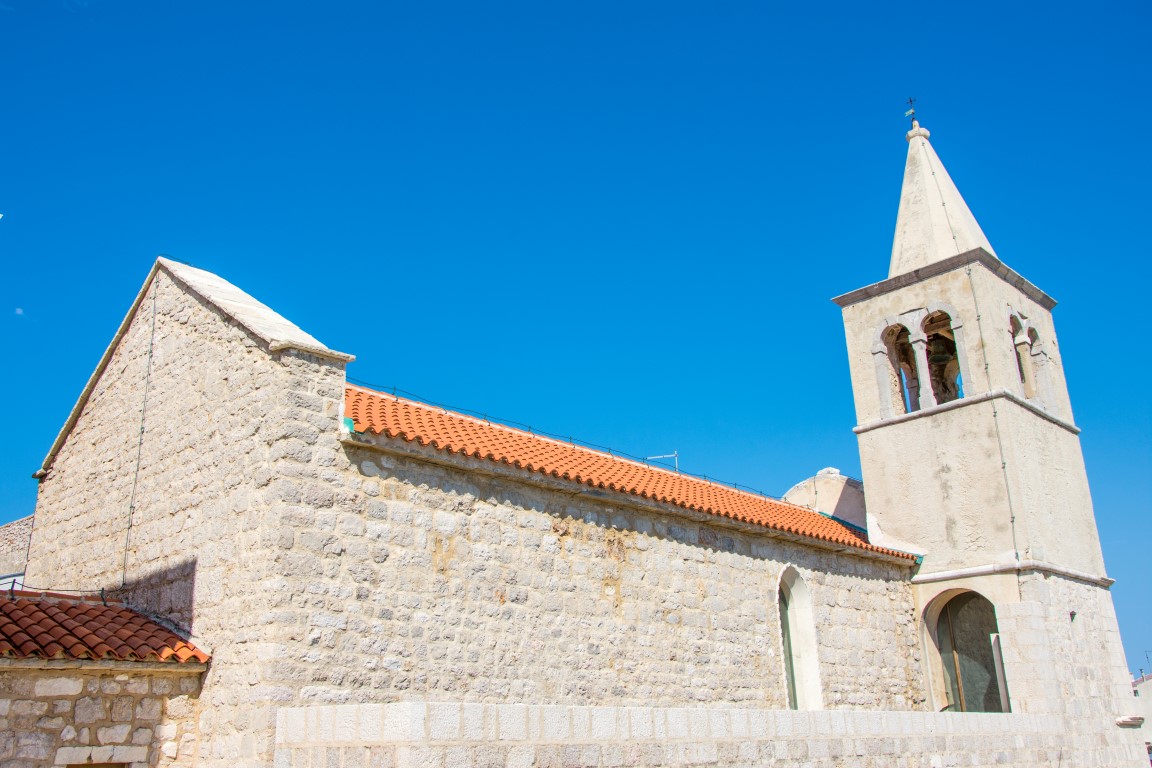 Construction of the Church of St. George, the patron of both the town and the island of Pag, began prior to 1465 and continued until the late 15th century. In the late 16th century, the church was expanded and a new Renaissance façade was built that enclosed the church itself and an auxiliary room to serve as the seat of the Fraternity of St. George, which was highly esteemed in the town.
The Church is an oblong, single-nave rectangular structure with a four-sided apse. The apse is overarched by a pointed barrel vault. Gothic lancet windows are on the southern lateral wall of the church. The frontal façade features a portal with a lunette that once bore a relief image of the Lion of St. Mark. The building's ultimate appearance is created by the façade, which ends in a central semi-circle with lateral quadrants in the High Renaissance style.
Holy Mass is regularly celebrated in the restored church on the feast of its titular St. George. The church is also used as an exhibition hall.