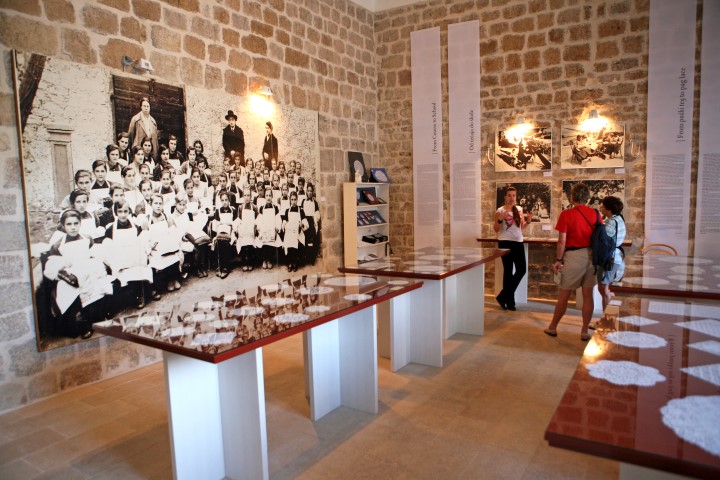 The tradition of lace-making by needle-point has been nurtured in the town of Pag for centuries. Among the products of this special technique, Pag lace is the most valued and was thus registered in the UNESCO world heritage list in 2009. Lace follows the people of Pag throughout their lives, and like a single thread it symbolises the beauty and hardship of life on an island of stone and salt.
The Frane Budak Association of Pag Lace-Makers opened the Pag Lace Gallery in 1998 with the aim of preserving these valuable and unique handmade artefacts.
Visitors can see how Pag lace is made and relax among products of various lacemaking techniques that are true artworks produced by the skilful hands of Pag lace-makers. The rich display exhibits lace from various periods: replicas of Pag lace made after old Budak's patterns, various textile items used in Pag households, pieces of garments worn by Pag residents throughout history, and the latest creations.
The stone edifice of the Rector's Palace forms the backdrop against which old photographs of Pag lace-makers are on display with the lace, giving visitors a moment to appreciate the transience of our earthly existence, and of the eternity of cultural values that make the town of Pag so special.
---
Hours:
- 1 May – 15 Oct: 10 a.m.-12 a.m.
- 20 June – 1 Sept: 8 p.m.-10:30 p.m.
- By appointment in the rest of the year
- Contact number: +385 91 5340176